YouTube Poop's greatest enigma comes from its lack of concrete standards. While this has the allure of making something creative without the pressure of defined conventions or guidelines, it begs the question: Is it possible to critique YouTube Poop?
You'd think so, given that it is a creative work offered to the public to view, enjoy, loathe, contemplate and debate over. I'd argue that you can do it, but you have to be in the right state of mind. Put down the crack-pipe, Mack, I mean you need to have watched YouTube Poop for at least a solid year. That way, it'll have scrambled your brains long enough for you to not only appreciate it, but be able to break it down and look at it a little closer.
Here on YouChew, I'm a regular on the What Do You Think of The Above Poop thread, and much like fellow pooper Another Brick in The Wall, I believe it to be an excellent opportunity to provide constructive criticism. But how do we go about this in regards to a medium that can take on whatever shape or size it wants, play with any genre and dramatically changes depending on any given pooper's individual sensibilities?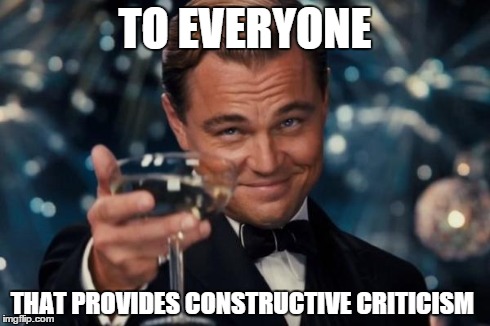 The wise and incomparable Dew once said, "There's no such thing as a bad poop." Considering YouTube Poop's nature, this is true to an extent. YouTube Poop may be the most subjective thing there is, and with no rules or regulations, the subjectivity becomes much more apparent to the point where an opinion on a specific poop could be completely meaningless. However, human beings know what they like and what they don't like, so any particular poop has the potential to be scrutinised, just like any book, comic, film or television show can be. So evidently, YouTube Poop can be critiqued. But, it might just be the most challenging thing to critique.
Constructive criticism requires tact. If you're too nice, the creator learns nothing. If you're too harsh, the creator will just think you're a prick and tell you to go fuck yourself. It should be balanced with positive and negative points. The positive points ought to be presented in a way that congratulates the creator, while negative points ought to be presented in a way that doesn't necessarily damn the work's faults, but illuminates them with suggestions and techniques on how said faults can be rectified.
Some could argue that constructive criticism towards YouTube Poop is pointless because there's no universal structure, thus nothing for us to hinge our opinions on. I can see where that view is coming from, and yet, we still manage to point out things we like and don't like in a poop. Every YouTube Pooper has their own style and point of view, but that doesn't mean we can't pass around guiding principles we've found through our own journeys.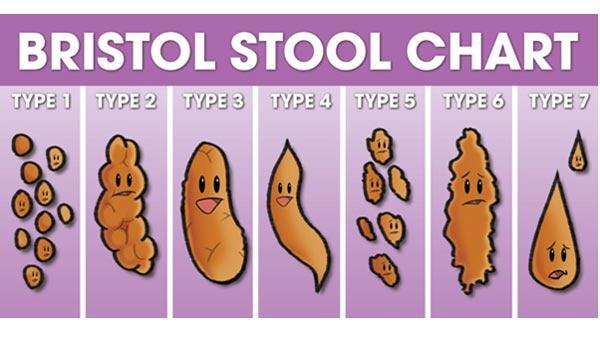 Because YouTube Poop comes in many different shapes, it can be argued that a specific poop will have a better chance of benefitting from constructive criticism, if said criticism comes from a specific pooper that follows that certain style in which the poop was made. Personally, I tend to explore mainly the jokey poop route, but now and again, I lash out and try something more trippy and experimental. So when it comes to searching for constructive criticism, I definitely want a pooper who follows whatever pooping style I visited at that time, to check it out and hear what they think.
For instance, if I made one of my typical silly/wacky/funny poops, I'd want to hear what jokey poopers like Paperking99, NukaPooCola, CheesedogMaximum760 or NationOfOranges696 think of it. Whereas if I were to make a more strange/trippy/experimental poop, I'd want to hear what LaVie CestLol, Computoarz, fiv95 or Expression think of it. Essentially, you're going to gain a lot more from those who have more experience and expertise in those specific styles you choose to explore.
Now that I'm really starting to establish myself as a pooper who explores both the funny and trippy sides of poop, I have found different methods of providing constructive criticism.
For my original stomping grounds in the regular/funny poop, I'll approach it with these four questions:
1.      What did I think of the editing?
2.      What did I think about the pacing?
3.      Was there enough balance poopism-wise?
4.      If it had any jokes, were they timed well?
Admittedly, I originally had difficulty doing the same with the effects-heavy trippy ones. If a pooper like willam_ was to post one of his works, I was able to apply the questions above as he has a more gag-based style with only occasional trippy experimental moments. However, if someone like the aforementioned Another Brick in The Wall posted one of his works, I was lost for words. While I could tell he had put a lot of effort into the video, I couldn't for the life of me give his poop any kind of constructive feedback, as it just looked like a lot of colour and noise to me.
Strangely though, LaVie CestLol's editing style is just as experimental and effects heavy as Another Brick in The Wall's, but I could somehow feel some sense of interpretation when viewing his work. Since then, I've been able to figure out that LaVie injects thematic elements into his work and follows a motif in every video, making his work a lot easier to digest and get an idea about how to talk about it critically. Since I took a bold step out of my comfort zone and made an entry for Computoarz's Trippy Collab, I've been able to enjoy a greater variety of poops in the experimental side, and I hope to be able to give Another Brick in the Wall the same level of constructive criticism I've since been able to give LaVie.
Now that I've been swimming about in the experimental poop pool myself, I've been able to develop another set of questions for constructive criticism:
1.      What did I think of the editing?
2.      Were the effects utilised in an interesting fashion?
3.      Was there enough variety of effects and did they mesh well?
4.      If it had a specific motif, was it evident and presented well?
In the end, the way in which constructive criticism is applied comes down to both individual poopers and the YouTube Poop community as a whole. Poopers should weave a tough skin and to not take any criticisms personally, as the only way to learn how to improve is to know where one's weaknesses lie. Plus, the idea of being able to take sage advice from other poopers who will gladly help you with both respect and encouragement, can only be a good thing. Like anything creative, the creator should crave constructive criticism so they can hone their skills, smooth out the wrinkles, and produce the best damn poops they can. It should also be noted that if you disagree with someone's critique, you have every right to ignore them. How you receive criticism and how you approach it depends on your judgement alone. Consider all the arguments, weigh up all the options and choose your path.   
Critiquing YouTube Poop is definitely challenging, but by no means impossible. And knowing that, we can all do our part to advise and encourage each other to contribute awesome videos to add to the foundations and help carry the legacy of this ridiculously stupid, but incredibly fun hobby.  
Edited by Biodegradable